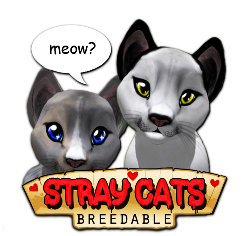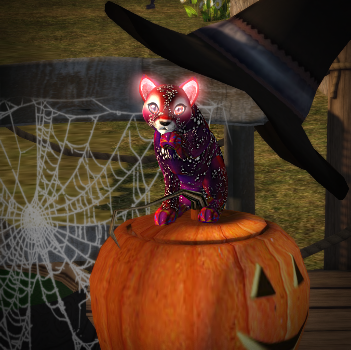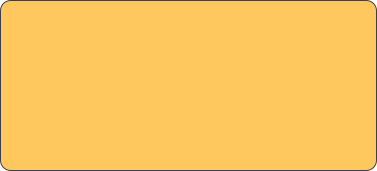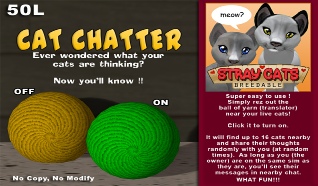 LUCKY CHAIR @ HQ!!
Currently you can win
A Head Flower
for your kitties!!
Like all attachments, it will go onto your dashboard to apply.
Large - Makes your cat 6x larger in size
Small - Makes your cat 'kitten' size forever.
These potions are for looks only. Enhancements do not pass.
Litterboxes, Toilet Paper, Floppity Fish
All 13 Zodiac Sign Cats are available at HQ.
They come in shade and non-shade versions.
Check them out!
Aquarius, Pisces, Aries, Taurus, Gemini, Cancer, Leo, Virgo, Libra, Scorpio, Sagittarius, Capricorn, Ophiuchus



HUGE ASSORTMENT OF POSSIBLE ATTACHMENTS AVAILABLE FOR YOUR KITTIES, INLCUDING
Wings - Angel, Dragon and Bat
Fangs, Bows, Hats, Scarves, Moustache, Tiara, Pearls, Ruffles, Bread, Halos, Collars, Goatees, and sooooo much more!
We are always adding new things. Check HQ once in awhile for goodies.
Personalize and beautify your kitties!
Also available- Figurine Collectiibles of Shells/unborns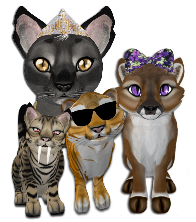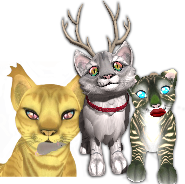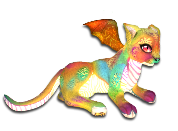 Special Food and Milk Bowls also at HQ!!! Free!!!!
Pumpkin Donut (food)
Pumpkin Latte (milk)
GO GRAB SOME!
SUMMER FREEBIE
Water Sprayer Bottle !