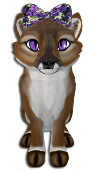 BREEDER OF THE MONTH - Runs every month
Deadline for submissions is always the 2nd of the next month.
JANUARY Submissions are due by FEB 2, 2021 - get to Nic inworld!
Shade and Non-Shade Versions Available at HQ


Winning Kitty:
Pelt: Faboo Skunk - Red
Eye Color: Pisces
Eye Shape: Mystical
Pupil: Spot
Ears: Right Fold
Tail: Puff
Shade: Luminous
Body: Slender
DECEMBER 2020 Winners:
1st - ALEX
2nd - NIA
3rd - AIRIS
OLD SERVER IS NOW GONE. Any of you with 1.43 or earlier versions of cats, they will no longer function. You MUST update them to Version 1.44, our current version. For all v1.44 cats, you will need V3 bowls. Old V2 bowls no longer work.
Please delete V2 bowls, update your cats to version 1.44 and get the new V3 bowls.
REMEMBER! Your foods are stored on the new server in your account. V3 bowls will automatically load your food and milk.
UPDATER AND BOWLS, AND NEW HUD AVAILABLE AT CAT-HQ - http://maps.secondlife.com/secondlife/Bast/220/130/31
If you do still have older versions, you can update them if they are yours. You cannot update older cats/shells or use them in any way if they were given or purchased AFTER November 1, 2020.
Please contact Nic (Nicolyti Resident) to fix.
Do NOT BUY OR SELL v1.43 or earlier versions of cats. Their ownership will NOT change. They will not work.
The latest ELEMENTAL is out
Elemental Fire!
This will bring two new pelts, Cerise & Marigold, to all 5 tabby breeds!
The very first one was 'Air'. This works with our 4 Siamese breeds to unlock two new pelts for them.
You can only purchase with 10,000 Stray Points. →at CAT-HQ now!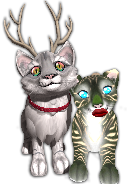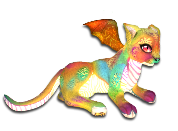 Stray Cats Now have a Flickr Page
Join and Share today!!!
Check out CLEVER CREATORS CORNER !!
Next to HQ
Message Nicolyti Resident if you would like to display and sell your creations !
There is a little quirk (that we are working on) with v1.44 - when you pass a kitten/shell to someone that person needs to rez it out once to change ownership, and then again, before it's fully functional. Sorry for this temporary inconvenience.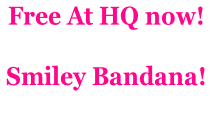 Wings - Angel, Dragon and Bat !
Fangs, Bows, Hats, Scarves, Moustache, Tiara, Pearls, Ruffles, Bread, Halos, Goatees, and soooooo much more!!
NEW NEW NEW - Winter Scarves!
We are always adding new things. Personalize and beautify those kitties!
Have a look :-)
Simply use the arrows on the bottom of the vendors to see all the color options available!
Ceramic Figurine Collectibles of Shells



Stray Cats Holiday Design Theme Breeding Contest
Is Finished!
Congratulations to the Winners!!! Great Job!
1st - KateLP Resident
2nd - Bellemorte Blackheart
3rd - Rina Allen
1st PRIZE - 10K + an attachment
2nd PRIZE - 6K + an attachment
3rd PRIZE - 3K + an attachment
And 1K to all others that did terrific decorations!!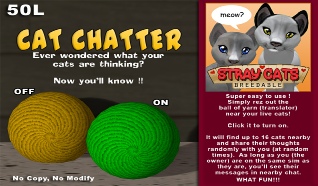 LUCKY CHAIR @ HQ!!
Currently you can win A WINTER SCARF for
your kitties!!
Like all attachments, it will go onto your dashboard to apply.
Potion Resizers
1 - Makes your adult cat 'kitten' size permanently.
This feature does not pass.
2 - Makes your adult cat 6x larger in size.
This feature does not pass.

There is an updated v1.3 Emergency Kit at HQ.
It will fix those pesky shells that don't get their objects during birth (fatal error)
Also shells that fail to birth properly, and stuck pregnant females.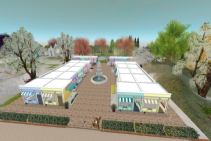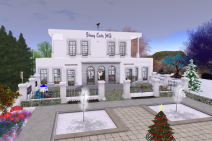 You can always chat in the
* Stray Cats Breedables *
Main Group
and speak directly with one of our knowledgeable CSRs to assist you promptly.
The whole community is very helpful
and willing to share information :)
Or contact Nic♥ (Nicolyti Resident) General Manager
For assistance

ABOUT HEALTH KITS -
These Kits are only needed if the text on your cat has turned 'black'. Health kits are applied on the server.
You do NOT actually receive any item in your inventory.
Use your HUD then Webtools, and
apply by clicking on the red button
next to the sick cat.
In-world please take the cat into inventory and re-rezz out for the fix to occur.


OK … TIME FOR ANOTHER DESIGN-A-KITTY CONTEST !!!
EASTER !
Click here for all the details and the textures to use to design on!
Deadline for Submission:
March 21, 2021
Then we vote on it!!!!